Your Real Estate Questions Answered
From Buying to Selling and Everything In Between
Is living in the country really better for you?
Ultimately, rural living provides an endless list of very important health benefits. From fresh food and clean air to quiet surroundings, off-grid opportunities, and close-knit communities, there is so much that will do both your physical and mental wellbeing a world of good.
Is it better for kids to grow up in the country?
They're less stressed. Growing up surrounded by trees, flowers, and fields isn't just about pretty scenery. One study published in the journal Environment and Behavior, examining 337 rural children found that kids with high levels of "nearby nature" had lower stress levels than those without.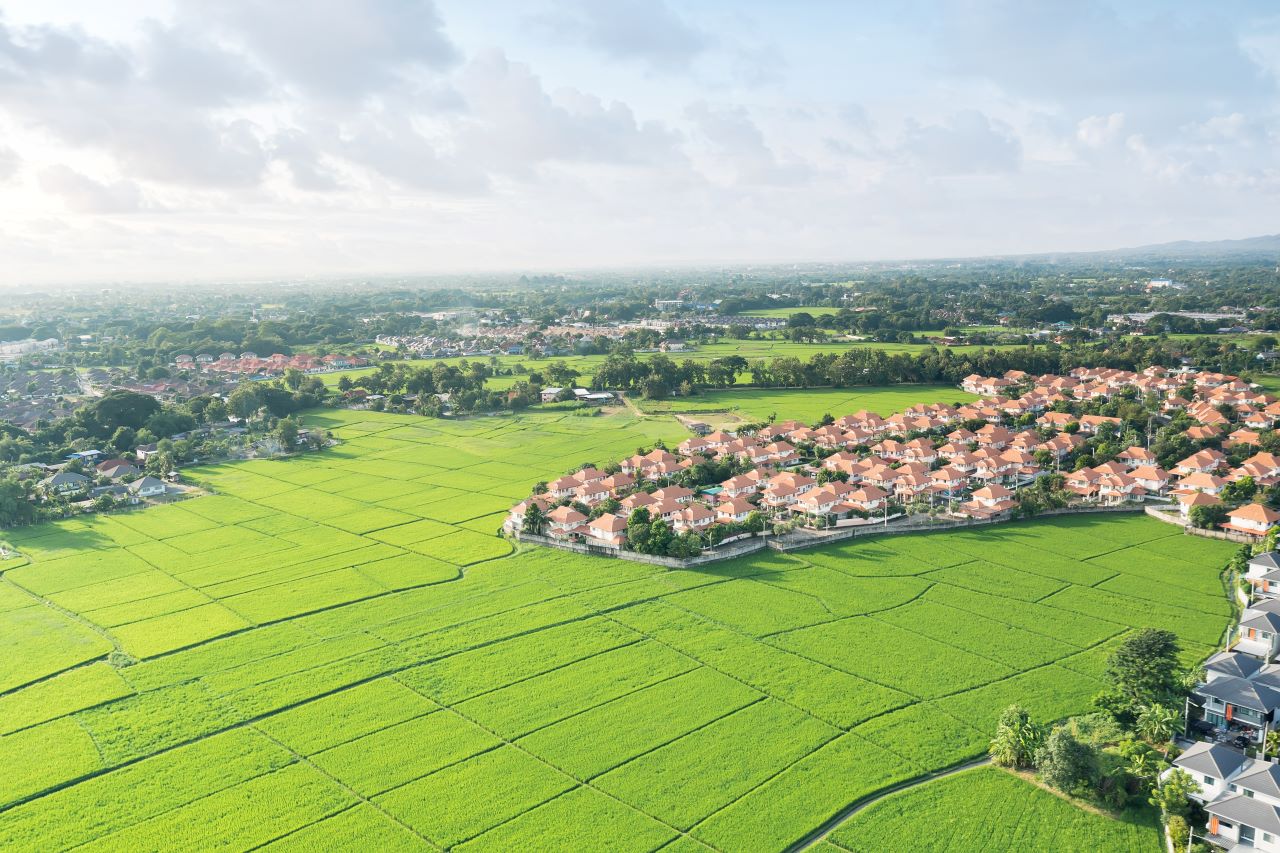 Does Rural KC sell homes in Subdivisions?
Yes we do it every day. Sometimes clients who want to move to the country ask us to represent them as they sell their home in the city. Other times people who we have helped buy or sell rural property appreciate our service and ask us to help them sell their subdivision home.
Can the lender who helped me buy my home in a subdivision help me buy property on an acreage?
Maybe, as long as the value of the house is at least 70% of the value of the entire sale. If you are buying on a larger acreage they may not be able to help you. We can help you find a lender who will assist you if your current one is unable to. Here is a list of companies that can help you - Click Here 
Is Kansas giving away free land?
Yes there are some small towns that are giving away land, lots and even fixer upper homes to encourage people to move there and build homes. Most of those are at some distance from Kansas City.
Why is Kansas City Real Estate so cheap?
Well "cheap" is relative. Compared to California or the east coast, yes Kansas City area real estate is cheap. Compared to more rural areas in the Midwest, it may look expensive. It will likely stay cheap because there is so much land in every direction for expansion. If you are in a metro area that is hemmed in by mountains, or an ocean and there is nowhere to go but "up," prices skyrocket. In the Kansas City area there is land to grow on in every direction.
Is it better to live in Kansas or Missouri?
Which state you live in is a matter of your own preferences. Both states have their pluses. One of the nice things about living in a metro area split by a state line you can enjoy things in one state that you can't enjoy in the other without driving very far. 
Give us a call and let us know what is important to you and we'll be able to help you make the best possible decision.
How big an area does Rural KC operate in?
We handle the eastern 1/3 of Kansas and most of western Missouri, but most of our clients are looking to buy or sell within an hour or two of Kansas City.
Is it hard to work for Rural KC?
No, in fact it's hardly work at all. If you love the country life and you can make a living helping people realize their dreams, it's not work at all.
Is the Kansas City area a good place to live?
In a word yes. If you want to enjoy all the benefits the area has to offer then relocating yourself to Kansas City is a wise decision. Kansas City offers a relaxing lifestyle to city dwellers. There's tranquility available in the rural areas around KC that provides low stress living for the residents. What's more, saving money is achievable here with the low cost of living and solid job opportunities. You'll also find plenty of activities to amuse yourself ranging from visiting the natural outdoors, historic sites, restaurants, museums, professional and college sports, great schools, and theaters. You also have the choice of 2 states to live in, Kansas or Missouri. And if you like BBQ you have arrived in heaven.
The process of moving seems overwhelming, can you help?
Yes we are used to, and love helping people move to this area that we love and are so passionate about. Please give us a call and we'll be glad to help you make this as stress free as possible. In addition you can start with our Relocation Guide.
How are the schools in the Kansas City area?
Kansas City area schools are rated very highly with top rated schools, and school districts both public and private, on both sides of the state line. Rural school districts surrounding the Kansas City also offer a great education plus providing a "hometown" feeling. Plus both Kansas and Missouri are welcoming and provide support and resources for homeschooling families.
Is Rural KC looking to expand?
We only expand when we find people who love the country life, who love helping other people's dreams come true, and who we like to work with.
Are home prices dropping in Kansas City right now?
No home prices continue to stay strong, the overall market has slowed down, but demand still continues to outstrip supply and it looks like it will stay that way for some time.
Is horse property a good investment?
Owners of horse properties are at a significantly lower risk of loss of value than those who invest in many other assets. Investments of this kind tend to retain their value very well. Upkeep and maintenance – if undertaken regularly and diligently – will not pose too much of an expense. For these reasons, equestrian estates have the capacity to virtually pay for themselves. What's more, if the time comes when you wish to sell the property, you are very likely to make a profit.
Is Kansas City a good place to invest in real estate?
The Kansas City area is a safe place to invest because it does not experience the wild swings in supply and demand like you see in other areas. When prices go up in the east or west coasts they go waaay up, but when they drop, they fall off a cliff. That doesn't happen in the KC area.
How much is an acre going for in the Kansas City area?
There is no one answer to that question. Land varies wildly in price depending as always on location, potential use, available infrastructure and other factors. Give us a call and we can help you determine what the land you are looking for is going in price. This will give you a good idea about how land varies in price in the KC area - Click Here.
What is the cost for you to show us property?
It is customary in the Kansas City area for the seller to pay for realtor fees. So that means the seller calculates that cost into the price of the property. We only collect a fee when we successfully find you a property that you buy. So while typically you don't pay us directly, our fee is included in the contract price.
Is there an easy way to understand buying and selling country property?
Yes we have prepared guides for both seller's and buyers, that documents and breaks down the entire process. They include a list of things you need to do to protect yourself, and they have a step by step timeline from the beginning to think about the process all the way to the closing. Additionally, we have lots of resources on the website including our podcast and blog that can make it easy for you.
What is the downside of a barndominium?
A barndominium is not a conventional home, so while they are rapidly gaining popularity, some people are just hearing about them for the first time, so they do not always appeal to the mass market. This is changing rapidly.
What is the average cost of a barndominium in Kansas City?
The average cost to build a barndominium will run from $150 to $200 per sf depending on how it is built out, plus the cost of the land.
Do Barndominiums keep their value?
A barndo with high-end finishes and cabinetry will have a higher value than a home with standard finishes. Barndominiums do hold their value, and they do appreciate over time. Their explosive growth in popularity, and their maintenance free living makes them good investments. If you're building a quality structure and plan to rent or live in the barndominium, you will likely find it to be a great investment.
What is the best state to buy a barndominium?
Barndominiums have become most popular in Kansas, Missouri, Texas, Oklahoma, Arkansas, Alabama, and Mississippi. However, that doesn't mean if you don't live in any of these states, you can't build one!
Why are barndominiums cheaper?
Modern barndominiums have fewer labor costs due to the design of their structures. Since they utilize a pole barn like structure they go up much quicker and because there are no interior load bearing walls they provide complete freedom to design the interior of a home at a much lower cost. They usually feature exterior panels with custom designs that lock easily. The costs are cheaper when you compare it to brick and mortar.
Still Have Questions? We are here to help!
Looking to buy or sell property in rural areas? Look no further! The RuralKC team is here to help you every step of the way. Our experienced team specializes in rural real estate and can provide the answers you need. Whether you have questions about pricing, negotiation strategies, or need personalized guidance, we've got you covered. Reach out to us today and let us make your real estate journey smooth and successful. Contact the RuralKC team now for expert support tailored to your needs!